Why run with Missing Link?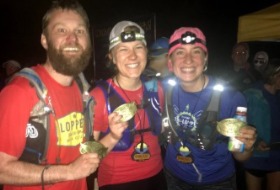 Push past your limits
Whether your goal is a 5K, 26.3 miles, or bouncing back from a 100 mile DNF, we'll help you push further than you thought you could go.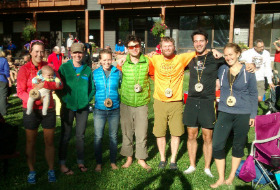 It's more fun to suffer with friends
The key to Type 2 fun is someone to dissect it with over a beer at the finish line. The Missing Link Running Club is always ready to commiserate.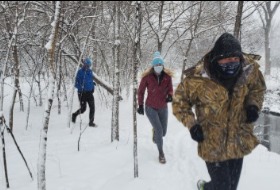 Dirt makes everything better
We suppose you could run on pavement, but getting to the prettiest places usually involves a little bit of mud, and whatever else Mother Nature can throw at you.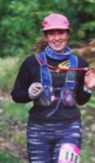 Running with Missing Link has helped me rediscover running after years of the same routine. I'm always learning new things and setting new goals. It's so fun to hang out with people who love running as much as I do.
- Lisa

I thought ultras were crazy, until I was surrounded by a group who ran them. Now I've run several with Bitner's encouragement, including my first 100k at Afton State Park (when all races were canceled in 2020).
- Michelle